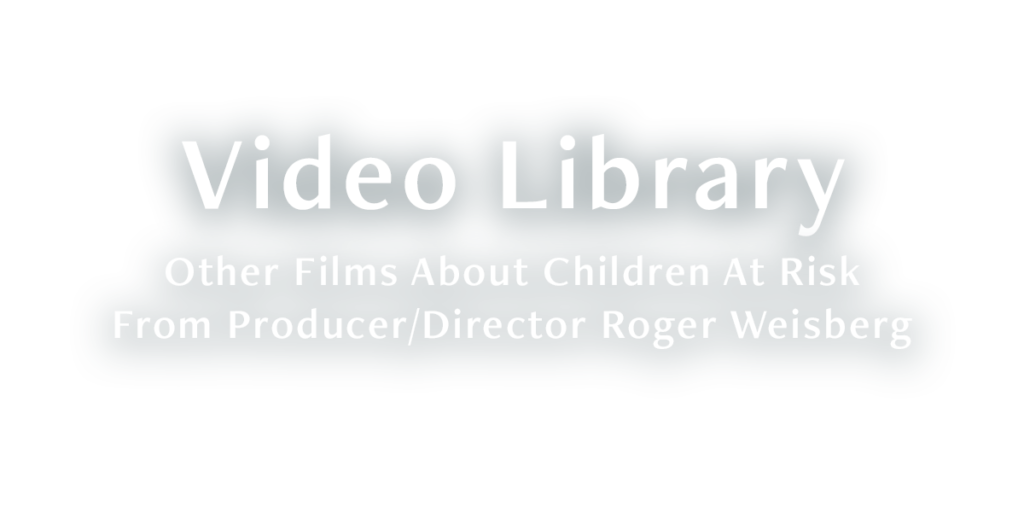 Rebekah Phillips
ENDING WELFARE AS WE KNOW IT
Rebekah Phillips was featured in the film ENDING WELFARE AS WE KNOW IT in 1996. At that time, Rebekah was a 21-year-old mother recovering from an abusive relationship and struggling to provide for her children on her wages as a gas station cashier. Today, Rebekah currently earns $12 an hour working at a call center in Jackson, MS. One of her children serves in the military; another is a pregnant and unemployed teenager; and her other two work at low-wage jobs. Rebekah worries that her children are permanently stuck in low-wage jobs without any prospect of financial security.
Thomas Sledge
ENDING WELFARE AS WE KNOW IT
Thomas Sledge was 8 years old when we first met him in 1995. He was living in rural Florida in a rusted-out leaking trailer with no electricity with his parents and two younger siblings. Thomas often went without food or transportation to school. Ultimately, his family was permanently cut off welfare and became homeless. Thomas's parents separated, and the authorities began searching for Thomas and his siblings in order to place them in foster care. In 2010, Thomas was caught robbing a convenience store at gunpoint. He was convicted of armed robbery and sentenced to 24 years in prison.
Luis and Elena Santiago
A BROOKLYN FAMILY TALE
Luis and Elena Santiago were young teenagers living in an abusive home when they were featured in A BROOKLYN FAMILY TALE in 1998. Luis ultimately became a teenage father, abused the mother of his newborn child, and landed in prison. Luis' sister, Elena, became a mother at age 14.
Danny and Raymond Jacobs
WHY CAN'T WE BE A FAMILY AGAIN?
Danny and Raymond Jacob were the principal subjects in the Academy Award-nominated film WHY CAN'T WE BE A FAMILY AGAIN. They were abandoned at a young age by their mother, Kitten, who became addicted to crack cocaine. The boys, who never knew their fathers, were raised by their grandmother, Erslena. The story of Danny and Raymond illustrates how early childhood adversity impacts kids differently. Danny graduated from high school and attended college. He currently hosts a radio talk show and coaches a basketball team for at-risk youth. His younger brother, Raymond, had a harder time overcoming the traumatic experience of being abandoned by his mother at a young age. He began having hallucinations in his teens and suffered a mental breakdown. He received a diagnosis of manic depression and has been hospitalized over a dozen times. He currently relies on social security disability payments to support himself.
David Griffin
AGING OUT
In Los Angeles, David Griffin looks back on an entire life in more than 20 foster care, mental health, and juvenile justice facilities. Abandoned by his mother when he was just six weeks old, David leaves foster care for the streets, goes on a self-destructive drug and crime binge, copes with homelessness and incarceration, gets rejected by his former foster parents, and eventually decides to move to Alaska with the hope of becoming a fisherman. He makes it as far as Seattle where he receives services from a center for homeless youth. A few months later he is found unconscious on a local beach and pronounced dead at a nearby hospital.
Daniella Rin Hover
AGING OUT
While it's sad to witness the poor outcomes that some of our previous film subjects experienced, it's tremendously uplifting to see the remarkable display of resilience shown by others like Daniella Rin Hover. When we first filmed Daniella 16 years ago, she was bouncing around the foster care system after being severely abused and neglected as a child. While living in a group home, Daniella fell in love with Veasna Hover, who also grew up in the foster care system after his parents were murdered in Cambodia. They had their first child while they were both still living in separate group homes and had a second child a few years later. When we revisit Daniella after 16 years, we learn that Veasna began to repeat a deeply entrenched pattern of abuse, forcing Daniella to run away with her kids to a domestic violence shelter. Despite the enormous obstacles she continues to face, we watch as Daniella works full time while completing her college degree and raising her 12-year-old daughter.
Bobby and Yvonne Gross
OUR CHILDREN AT RISK
We profiled Bobby Gross in our 1988 film, OUR CHILDREN AT RISK, when he was an angry 5-year-old growing up in extreme poverty. He was already showing signs of aggressive anti-social behavior at home and failing in school. We filmed Bobby being examined by one of the nation's most renowned pediatricians, Dr. T. Berry Brazelton, who painted a bleak future for Bobby in the absence of sustained early intervention. Dr. Brazelton's prediction turned out to be eerily prescient when we revisited Bobby three decades later. We learn that he ended up spending his teenage years in and out of mental institutions and his twenties in and out of prison. He briefly married and had a son, but the authorities terminated his parental rights and placed his son in foster care after Bobby was incarcerated multiple times for abusing his wife and child. At age 35, Bobby's sole source of support is social security disability.
Juan Chavez
NO TOMORROW
Juan Chavez was a wild child growing up in an impoverished single-parent home in a dangerous part of South Central Los Angeles. By the time he was thirteen, Juan joined a street gang and finally felt like he found a family. By the age of 18 Juan was on trial for murder in a Los Angeles Criminal Court. His lawyer, John Hud, tried to persuade a jury that his abusive childhood was a sufficient mitigating factor to spare him from facing the death penalty.
Risa Bejarano
AGING OUT
Risa Bejarano, had a rough childhood. Her mother frequently abandoned her while prostituting herself to support her drug habit. Risa's mother's boyfriend began sexually molesting Risa at a young age. Risa was finally removed from her mother's home when she was 10 years old and was shuttled between ten different Los Angeles foster homes over a period of six years. Despite her traumatic upbringing, Risa excelled in high school, and when she received a full scholarship to attend the University of California at Santa Barbara, she seemed to be on the verge of putting her troubled past behind her. Sadly, she suffered a psychotic breakdown during her freshman year, slipped back into drug abuse, and was brutally murdered by Juan Chavez.
Fior Vasquez
DREAM ON
Fior Vasquez experienced an abusive childhood growing up in Central Falls, Rhode Island. Her father was deported for selling drugs, and her mother frequently beat Fior. As a young girl, Fior was forced to raise her younger siblings. To escape her abusive household, Fior moved in with a local drug dealer and had her first child at the age of 15. With only part-time wages from McDonald's, Fior currently struggles to raise her four children. Recently, Fior's oldest daughter followed in her footsteps by becoming a single mother at the age of 15. While Fior acknowledges the perpetuation of the cycle of poverty in her family, she doesn't see any way out.